Our Congaree District (Indian Waters Council, BSA) had a Friends of Scouting Breakfast fundraiser at Seawell's the morning of 14-April-2016. It was very successful both in terms of contributions and in content.
First, a sincere Thank You to our table sponsors and other donors. Because of your generosity, the event grossed in excess of $25,000. FOS is a large part of our operating budget, and allows our district and council to bring the content rich programs of the BSA to the youth of the Midlands.
Local WISTV personality, Ben Tanner, emceed the event and prominent leaders from business, government, higher education, and religious organizations were in attendance.
Ben Tanner's Tweet, following the breakfast.
https://twitter.com/BenTanner71/status/720632040614400000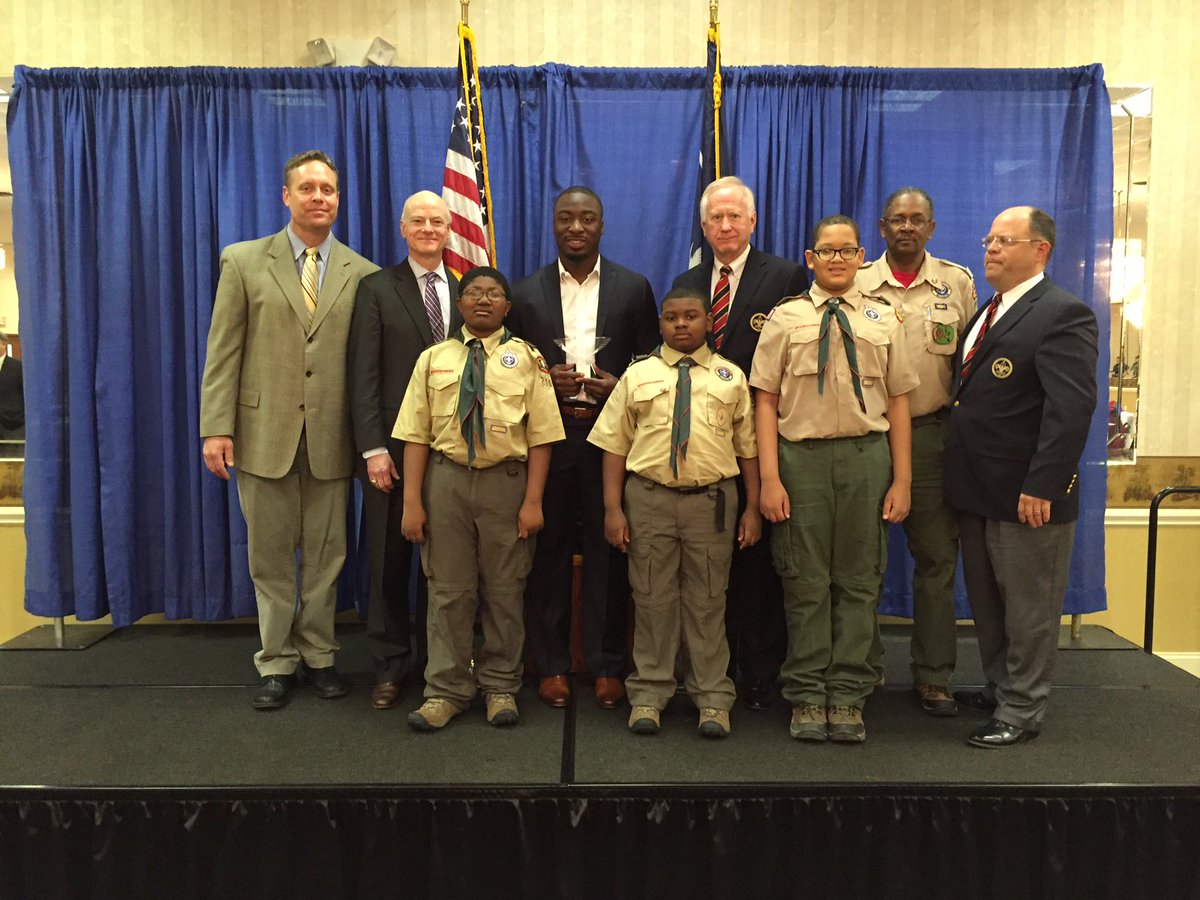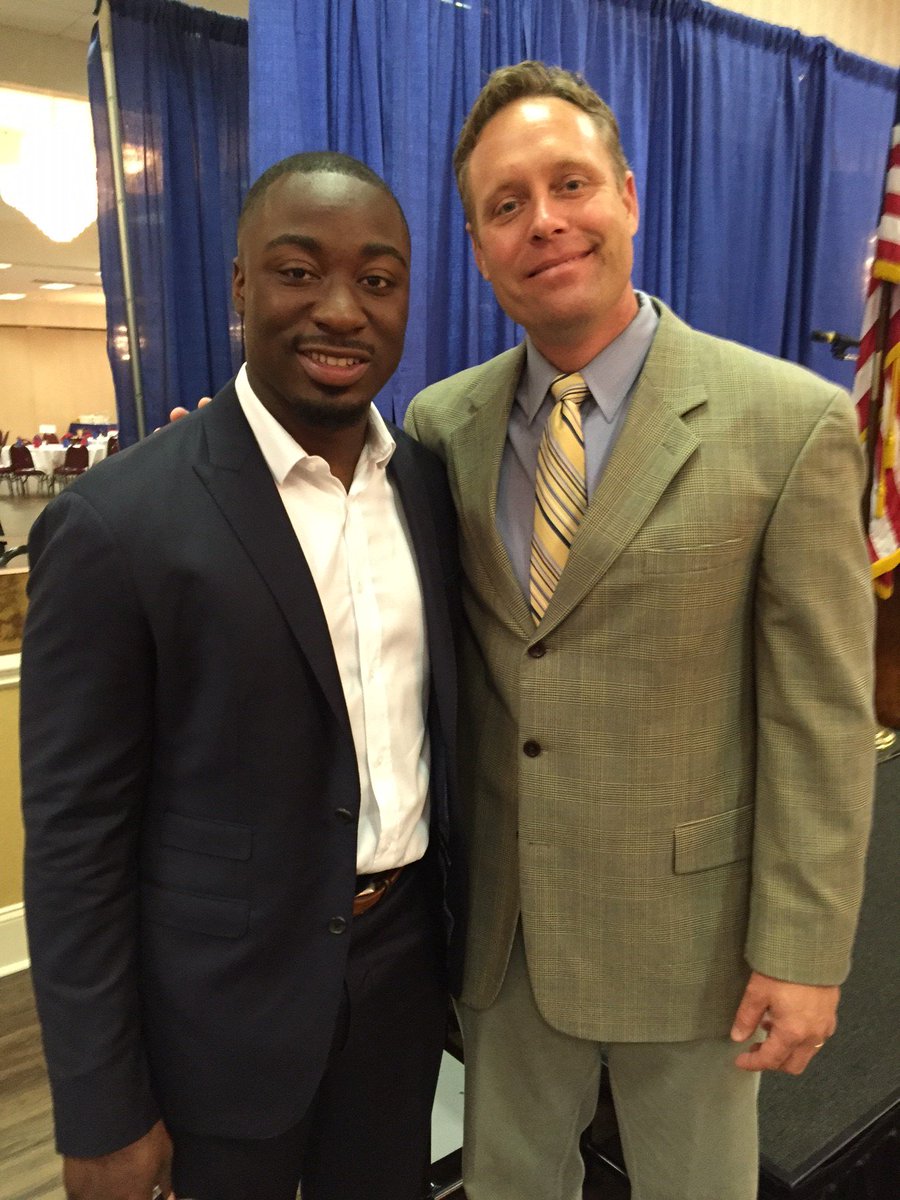 Here is the text of my Facebook post, immediately following the event.
Had breakfast at Congaree district fundraiser for local Boy Scouts of America. Guest speaker Marcus Lattimore (USC #21) was an inspiration. He is a man of powerful faith and determination and will positively impact many young lives for years to come.
A Scout is...
Trustworthy, Loyal, Helpful, Friendly, Courteous, Kind, Obedient, Cheerful, Thrifty, Brave, Clean, Reverent.
Mr. Lattimore, a USC football all-time great, whose athletic career was cut short by devastating knee injuries, was a gracious and charismatic guest speaker. He delivered an inspirational message with heart felt grace. Even as a Clemson alumni, I always appreciated #21 on the football field, but now I am a fan of the man Marcus has become. Through adversity, he has found his life's purpose: helping our state's youth, assisting injured amateur athletes through his foundation, and inspiring those around him to be better human beings.
Again, thank you to all involved with this event, benefitting the local Boy Scouts of America organizations.
>>>>>>>>>>>>>>>>>>>>>>>>>>>>>>>>>>>>>>>>>>>>>>>>>
Link to The Marcus Lattimore Foundation. "PLANTING SEEDS. WATERING FUTURES. HARVESTING DREAMS."
http://marcuslattimorefoundation.com/
Article on How Scouting is Funded:
http://www.scoutingnewsroom.org/about-the-bsa/fact-sheets/how-scouting-is-funded/
The BSA's Mission and Vision Statement:
Mission Statement
The mission of the Boy Scouts of America is to prepare young people to make ethical and moral choices over their lifetimes by instilling in them the values of the Scout Oath and Scout Law.
Scout Oath
On my honor I will do my best to do my duty to God and my country and to obey the Scout Law; to help other people at all times; to keep myself physically strong, mentally awake, and morally straight.
Scout Law
A Scout is trustworthy, loyal, helpful, friendly, courteous, kind, obedient, cheerful, thrifty, brave, clean, and reverent.
Vision Statement
The Boy Scouts of America will prepare every eligible youth in America to become a responsible, participating citizen and leader who is guided by the Scout Oath and Scout Law.